Sign in for the best experience
Careers in Medicine®: DO Student, 1-Year Subscription
VIRTUAL
This subscription provides 1 year of online access to the AAMC Careers in Medicine® (CiM®) program, a comprehensive collection of information and tools tailored for physicians-in-training and informed and curated by subject matter experts, to help learners optimize career decisions as well as successfully land a residency position in one's desired specialty.
You will have unlimited access to the Careers in Medicine website for 365 days from date of purchase.
Careers in Medicine®: DO Student, 1-Year Subscription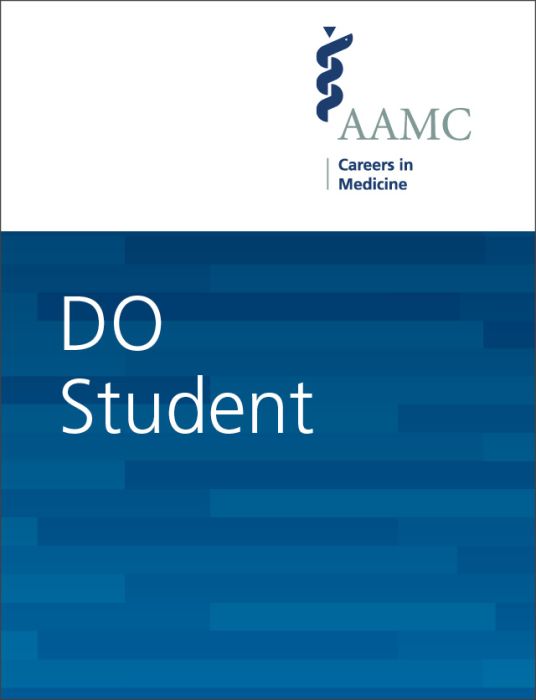 Add to Wish List
TARGET AUDIENCE
---
Students attending DO-granting medical schools.
Note: Many students attending DO-granting medical schools receive complimentary access to Careers in Medicine through their medical school. Before purchasing a CiM subscription, please contact the CiM liaison at your medical school by using the Find Your Liaison tool and ask whether you have complimentary access to CiM.
OVERVIEW AND BENEFITS
---
The AAMC Careers in Medicine (CiM) program can help you make career decisions that leave you happy and satisfied, by following CiM's four-phase career-planning model supported by research and well-studied academic theories. Ultimately, CiM can help you both identify the specialty that best fits you as well as create a smart residency application strategy to land a residency position in that specialty.
The CiM website, updated regularly to ensure content is relevant and accurate, provides information and tools for medical students that includes: 
Information about and data for more than 135 specialties; including competitiveness and salary data, training and lifestyle information, patient profiles, and commonly encountered conditions.
Day-in-the-life information for many specialties and practice settings.
Career tests (i.e., assessments) designed for the medical field to help connect you to your preferred specialties and practice settings.
Information and advice for successfully navigating the U.S. residency and match process.
Guidance to support a smart residency application strategy, including interviewing tips and advice for optimizing your rank order list.
Read more about the CiM program.
TECHNICAL REQUIREMENTS
---
This product is accessible online using a device with secure access to the internet. Device software must meet the requirements listed below:
Web browser requirements (Windows & Mac)
Google Chrome (recommended browser)*
Safari*
Firefox*
*The vendors current version of the browser and up to two previous versions.
PRODUCT FORMAT
---
This service is accessible online through a secure AAMC website
TERMS OF SALE
---
Refunds are not available for this product.
We accept Visa®, MasterCard®, American Express®, and Discover®. Please review our Frequently Asked Questions for information about our policies and processes. 
The AAMC respects your privacy. Please review our privacy statement, which governs our use of any information you provide to us.
QUESTIONS
---
If you have questions about the AAMC Store or your purchase, please contact the AAMC Store Customer Service Team. Representatives typically respond within one business day.