Skip to main content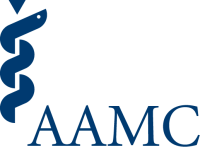 Sign in for the best experience
FAQs
Accessing Your Products
How can I access my purchased virtual AAMC products?
Archived Products
How can I access archived AAMC products?
The Mary H. Littlemeyer Archives, established in 1968, documents the history of the AAMC. If you are seeking an AAMC publication that is no longer available for purchase through the online store, please contact the
AAMC Archivist
to inquire about archived AAMC products.
Contact Information
How do I contact customer service for the AAMC Store?
Please contact customer service for the AAMC store
here
. We are available to assist you between 9 a.m. and 5 p.m. ET on normal business days
Copyright and Permissions
What if I have additional copyright permissions policy questions?
If you require formal, written permission or you are seeking commercial use you may
obtain copyright permissions through the Copyright Clearance Center at www.copyright.com or
complete the Permission to Reproduce AAMC Material Form.
Permissions requests for
Academic Medicine
, the peer-reviewed journal, are managed by the publisher, click
here
for more information.
Returns and Refunds
What is the AAMC's return/refund policy?
If a product has specific terms and conditions, then those terms and conditions govern that product. For example, the following products are nonrefundable: all MCAT prep materials, MSAR Online, e-books and the AAMC Faculty Salary Report (online).
When applicable, to receive a refund or replacement for a purchased product:
Returns must be received within 45 days of the original invoice date.
Refunds will be processed in the form of the original payment method (i.e., credit card, check).
Shipping and handling charges are nonrefundable.
Sales Tax
What if my purchases are tax exempt?
Before placing an AAMC Store order, please confirm we have your organization's state sales tax exemption certificate on file. If we do not, please upload your organization's certificate at least 3 business days prior to placing your order. Once the certificate is approved, the orders you place on behalf of your organization will be exempt from sales tax.
Canadian organizations can file a claim for a tax credit. Learn more.
What if I have more sales tax questions?